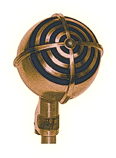 Waybackers!
We need you, the faithful, to help us spread awareness about the band and the music. Waybackers get free admission to our gigs, free CDs, T-shirts and other cool Waybacks stuff, as well as the satisfaction of being a good-deed doer.
Any other ideas to get the word out are appreciated and encouraged. Tell a friend, tell a stranger, tell a town. We welcome your feedback and your help! So, if it sounds good, sign up now.
To become a Waybacker, just fill out the form below (please complete all fields) and SUBMIT. Our master street team manager, Erik, will get in touch to let you know when we'll be in the neighborhood. Thanks!!
Join The Waybacks' Street Team!
Thanks for volunteering to help spread the word... just follow this link, click "The Waybacks' Street Team," then "Submit."